14 months time to travel the globe.
Due to a sabbatical, I had time to travel the globe from July 2012 until August 2013. Here, on www.auszeiten.at I want to inform you about my journeys.
In this year I travelled to off the beaten tracks destinations as Madagascar, as well to Canada or cruised the Caribbean on a sailing boat. I was able to go on most of the planed adventures only a few had to be postponed due to the one or the other reason. I concentrated on paddling, mountains and the country and its people. Additionally I learnt a bit of Spanish and improved my kite surfing abilities.
Back in Austria I realized that I was really at ease with myself. Our problems seem like "peanuts" compared to the environment people in some countries have to live in and the problems they have to deal with. The kindness of many people, on busroofs in Nepal, somewhere in the jungle of Madagascar or on a military island just off the coast of Venezuela is just one aspect that will be remembered.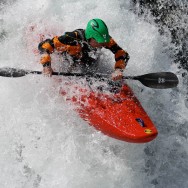 Hopefully I am able to keep a lot of those positive impressions and preserve some of the tranquillity gained on those trips because only then it is possible to seize the time.
My reports start in July 2012 on Madagascar and end in Canada August 2013. The trips before are also worth checking out – I don't want to miss a single one of them.
I want to thank the following companies for their great support. Ophion Paddles, Stohlquist and Kanuschule Kitzalp. 
Enjoy browsing www.auszeiten.at!